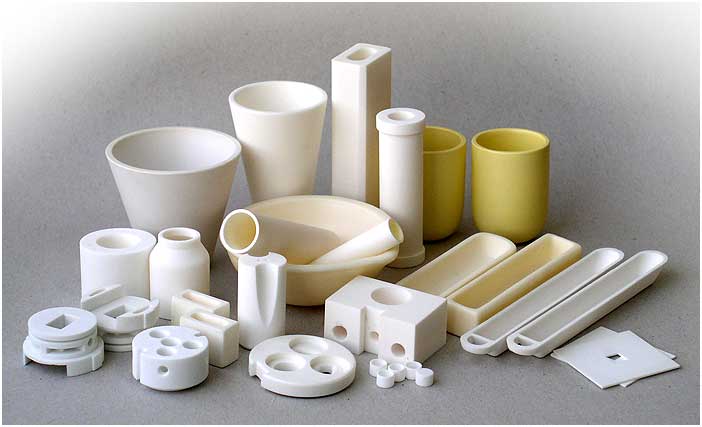 INCERAMICS Sp. z o.o. - MANUFACTURING OF STRUCTURAL CERAMICS


INCERAMICS Sp. z o.o. INCERAMICS SA manufactures ceramic parts for a variety of applications, including medical, industrial, automotive, textile, and electrotechnical. Ceramics and ceramic composites, due to their high hardness and durability, are more and more frequently replacing metal alloys. Ceramics are preferable in corrosive environments when high-strength materials are required for use in high-temperature conditions or when components need both good dielectric and mechanical properties.

INCERAMICS Sp. z o.o. manufactures products using a variety of materials that possess high toughness, good thermal resistance and unique thermomechanical properties, including partially- and fully-stabilized zirconia, high alumina and ceramic dispersion composites.  Zirconia ceramics in particular have low friction factors and may be used as selective ionic conductors in oxygen sensors.

INCERAMICS Sp. z o.o. has developed a ceramic injection molding (CIM) process that we use as our basic method of production, which allows us to easily produce ceramic objects with complicated shapes that would be difficult or impossible to achieve with other methods.

We would like to invite you to take advantage of both our engineering staff's experience and knowledge, in addition to our production capabilities.  We take great pleasure in helping our customers avail themselves of the possibilities that modern ceramics offer.


---

CERAMIC INJECTION MOULDING

Ceramic Injection Moulding (CIM) is a technology that allows us to manufacture ceramic components of complex shapes with narrow dimensional tolerances, flat surfaces and sharp edges. Injection moulding machine and mould constructions are often the same as those typically used in plastic injection.

In INCERAMICS Sp. z o.o. we can use CIM with nearly all ceramic materials, typically high alumina and structural zirconia ceramics. We keep the precision of shape typically +- 0,03 mm; wall thickness +- 0,01 mm. Compressive strength: up to 4500 MPa, flexural strength: up to 1000 Mpa, maximal usable temperature: up to 2200° C.

We describe details of this technology on a page TECHNOLOGY.
---
CERAMIC ELEMENTS FOR INDUSTRY EQUIPMENT AND CERAMIC MACHINE PARTS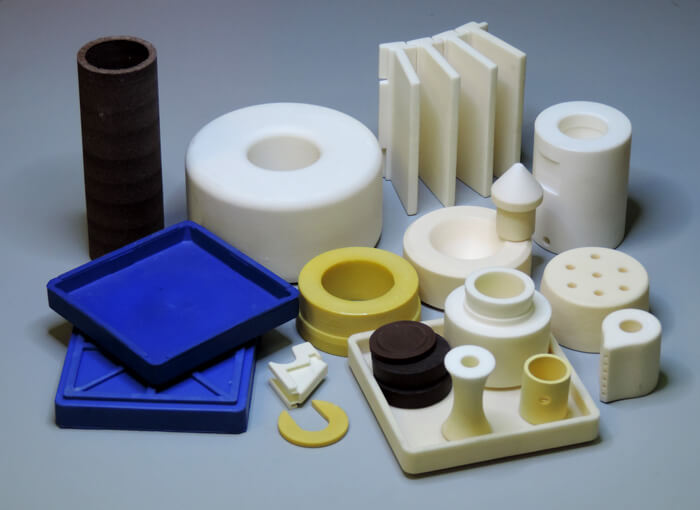 CERAMIC PRODUCTS FOR INDUSTRY PURPOSES



- CERAMIC LABORATORY VESSELS - ceramic sample tubes, ceramic handles, supports, ceramic lids, ceramic cuvettes and crucibles - also TGA/DTA crucibles and crucibles for metallurgy.
AVAILABLE ALSO IN NON-STANDARD DIMENSIONS AND SMALL BATCH.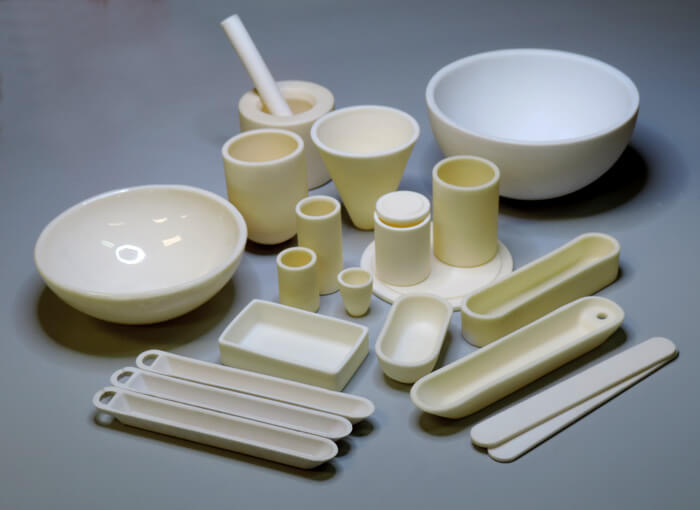 LABORATORY VESSELS



- METALLURGY CRUCIBLES, supports and holders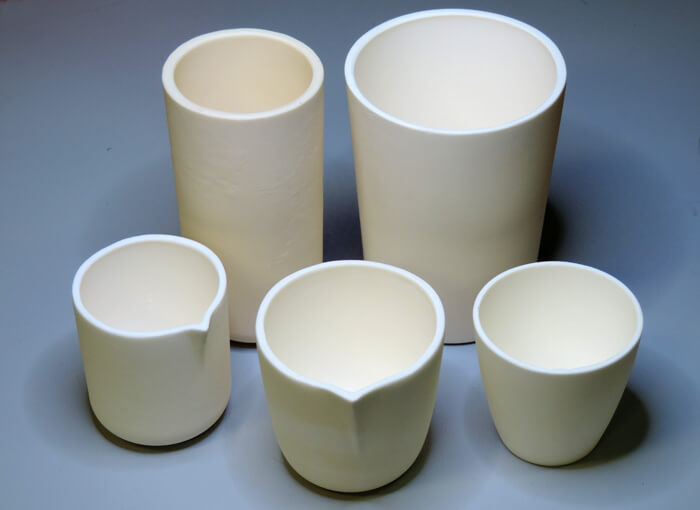 CRUCIBLES FOR METALLURGICAL INDUSTRY



- CRUCIBLES FOR THERMOGRAVIMETRIC ANALYSIS in different sizes. Among others, we offer crucibles matching Netzsch TGA equipment. Material: Al2O3 99,8%. Dimensions: D=6,8 mm x H=4,0 mm. We also offer covers with holes.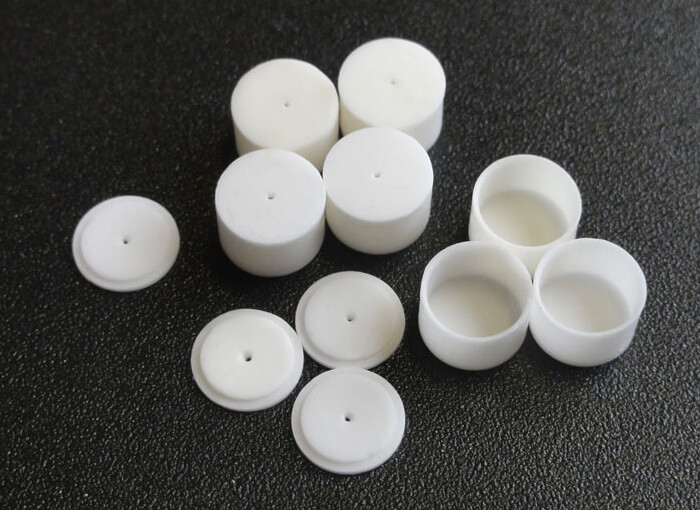 DTA CRUCIBLES MATCHING NETZSCH ANALYZERS
© INCERAMICS 2020